Experts discuss foreign policy, security
Share thoughts on book addressing challenges faced by Pakistan
---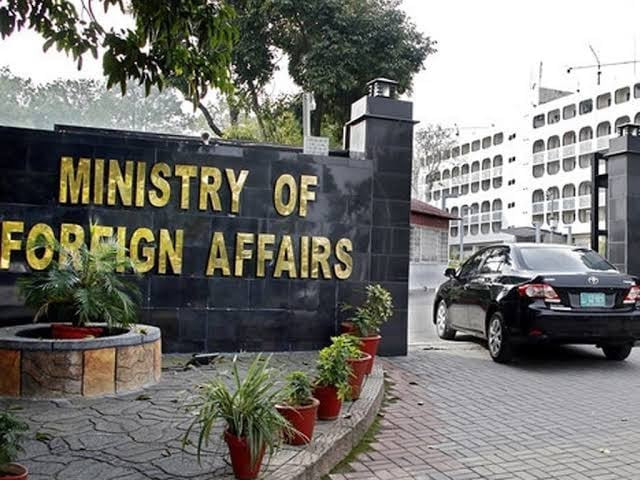 ---
ISLAMABAD:The Centre for Strategic Perspectives (CSP) at the Institute of Strategic Studies Islamabad (ISSI) recently organised a book talk featuring Dr Huma Baqai's work titled "Collected Works on Foreign Affairs and Security Policy."
The panel for the Book Talk included Ambassador Tehmna Janjua, Former Foreign Secretary of Pakistan, Ambassador Asif Durrani, Pakistan's Special Representative on Afghanistan, and Ambassador Abdul Basit, Pakistan's Former High Commissioner to India.
The event attracted attendees from various backgrounds, including academics, practitioners, former and current diplomats, officials, experts from think tanks, students, and members of the diplomatic corps based in Islamabad.
Dr Neelum Nigar, Director of CSP, commended Dr Baqai's dedication to unravelling the complexities of foreign affairs and security policy in her introductory remarks. She highlighted Dr Baqai's meticulous research, thoughtful commentary, and deep understanding of the geopolitical landscape, providing valuable insights that resonate with the contemporary world.
Ambassador Sohail Mahmood, DG ISSI, welcomed attendees, emphasising Dr Huma Baqai's role as an authentic, home-grown Pakistani voice on global and regional developments. He outlined five key points from the book, including the need for Pakistan to respond to global transformations, the implications of major-power competition in South Asia, and the growing Indian role in the US grand strategy.
Ambassador Mahmood also underscored the significance of the China-Pakistan partnership, the rise of China, and the book's advice to avoid major power confrontations. He suggested that Dr Baqai may share thoughts on operationalising the pivot to geo-economics while managing geopolitical complexities in future writings.
Ambassador Tehmna Janjua emphasised the book's role in fostering discussions on global issues, particularly the escalating rivalry between the US and China. She noted the book's suggestion for Pakistan to avoid aligning with any specific camp amid great-power politics. However, she stressed the challenges associated with maintaining such a balance and the importance of close coordination among institutions.
Read more Conventional security versus human security
Ambassador Asif Durrani highlighted the book's comprehensive compilation, addressing diverse challenges faced by Pakistan. He noted its value as a resource offering insights into emerging issues over the past five years, covering topics from CPEC to Pakistan's security paradigm.
Ambassador Abdul Basit praised the book as a valuable addition to the literature on Pakistan's foreign policy and security challenges. He acknowledged the hurdles in effectively utilising foreign policy options and emphasised the need to consider geo-economics within a broader context.
Dr Huma Baqai, in her exposition of the book, focused on Pakistan's foreign, domestic, and security policies within various constraints. She highlighted the challenges influencing Pakistan's relationships with key nations and the intricate interplay of geopolitics and geo-economics in the contemporary world.
Published in The Express Tribune, November 15th, 2023.
https://tribune.com.pk/story/2446439/experts-discuss-foreign-policy-security
Share This Story, Choose Your Platform!